The play is a potpourri of stories with music and dance.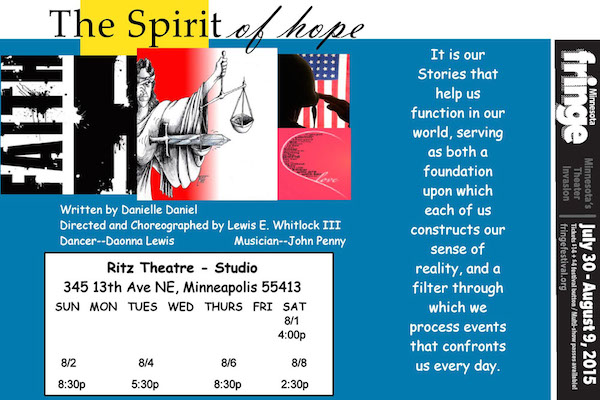 1. A humorous tale about a woman's colorfully angular method of defending herself in court. 2. A Vietnam veteran's struggle with
 love and PTSD. 3. A story about a young woman's tribulations on a path to true love. 4. An eerie tale that develops around the appearance of a woman's face in the ripples of a lake.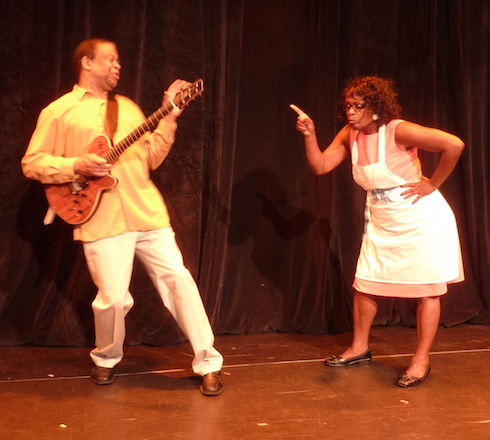 The Spirit of Hope was written by Danielle Daniel and directed by Louis Whitlock III.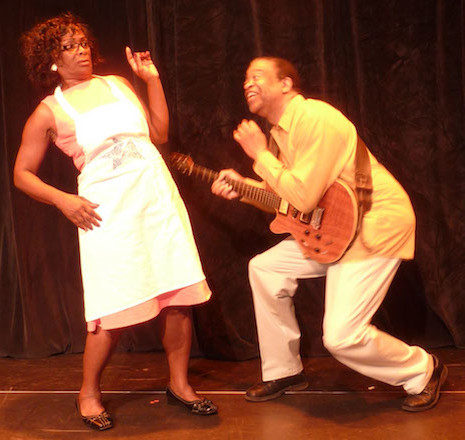 Music was
---
played and sung by John Penny with dance by Doanna Lewis.