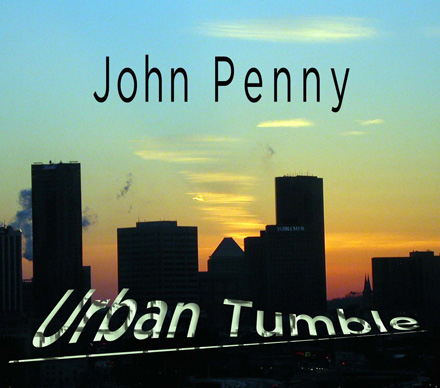 The music for this CD was composed during the 1990s with the exception of Tuate, composed in 1981. The production and mixing was completed in 2014 and 2015. This is the first release of song collections that were composed during the time that I was composing music for films. Future releases will continue to move through a catch up process to include, and be overtaken by my current and future compositions. With the goal of capturing my 1990s musical inspirations as they came to me, I used electronically synthesized instruments within the production framework. My appreciation for the enhancements and production diversity brought by live musicians however, grew during this period. I am honored by the incredible musicians who joined with me over the course of the project. With spontaneity and grace, they painted musical images that amazed me as they danced across my musical canvases. It is my sincere hope that you find this music to be timeless and inspiring. My eternal gratitude goes to my parents for bringing my five siblings and myself into this world with nurturing care and the utmost love. Their unwavering encouragement is reflected in the creation of this music.
Dance The Three (1999) 7:00 Mary Louise Knutson electric piano Enrique Toussaint bass
Sidetown Walk (1992) 5:35 Gregg Inhofer electric piano
One Way Back (1998) 5:52 Yohannes Tona bass
Another Journey (1995) 5:23 Mary Louise Knutson electric piano
Equatis (1992) 9:44 Gene Adams Trumpet Bobby Peterson electronic upright piano
Urban Tumble (1991) 7:58 Sheila Earley drums
Béla (1981) 6:45 John Penny acoustic guitars (1/2 recorded in 1981, 2/2 Recorded in 2015)
Dr. Walker (1997) 5:13 Jim Kellerman clay flute, flute, and tenor Sax
All songs composed by John Penny * John Penny electric and acoustic guitars, synthesized instruments and percussion
Smart phone users may not have songs names listed here at the player but will have left and right arrows that cycle through the songs in the album order as listed above.